Basketry Festival 2020 is postponed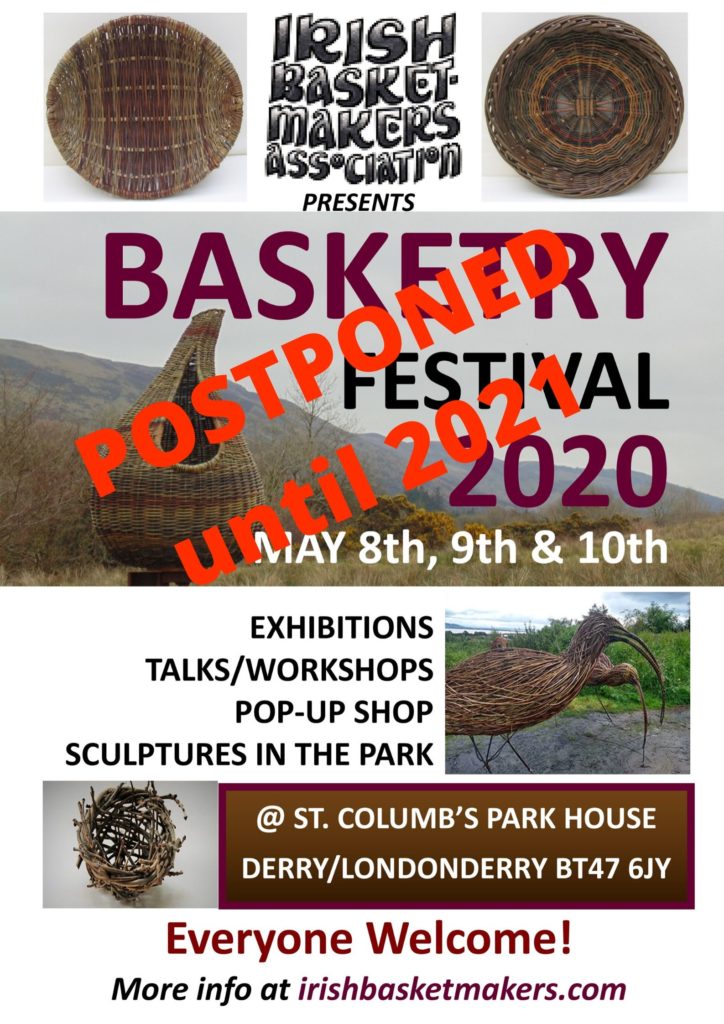 We are very sorry to announce that our basketry festival 2020 will be postponed due to the current outbreak of the Covid19 pandemic.
We are hoping that we will be able to bring you all we planned for this year and more for May 2021.
Our annual AGM has now been moved to August 2020. More info to follow in our next newsletter send out to our members.
We hope you can all stay safe and healthy and we will all be able to get back together to celebrate basketry in May 2021.